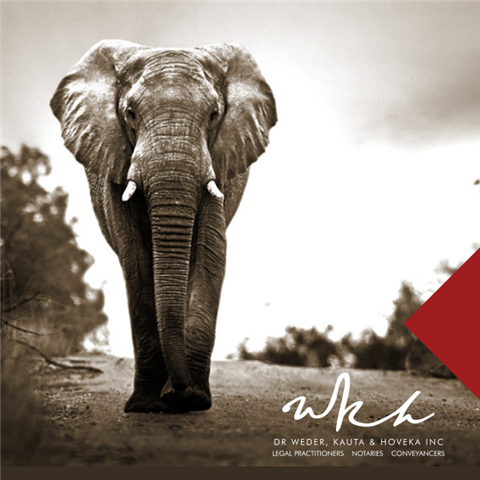 A QUICK GUIDE TO THE TRANSFER PROCESS
STEP 1: RECEIPT OF DEED OF SALE
Acknowledgement of receipt. Deeds Office search and copy of the Title Deed requested. Apply to municipality for Building Compliance Certificate.
STEP 2: FULFILMENT OF SUSPENSIVE CONDITIONS
Follow up on fulfilment of suspensive conditions, e.g. bond approval or sale of purchaser's property.On confirmation of fulfilment, issue cancellation instructions to seller's bondholder, if property is bonded. Collect necessary documents for transfer and FIA from seller and purchaser and draft transfer documents.
STEP 3: FIA
Check FIA compliance.
STEP 4: GUARANTEES
Ensure satisfactory guarantees in place for purchase price
STEP 5: COMPLIANCE CERTIFICATE
Seller to provide a Building Compliance Certificate.
STEP 6: SIGNATURE OF DOCUMENTS & PAYMENT OF COSTS
Seller and Purchaser sign transfer documents. Purchaser sign bond documents (if applicable). Purchaser pays transfer costs and bond cost (if applicable). Apply for transfer duty receipt and rates clearance certificate.
STEP 7: LODGEMENT OF DEEDS AT THE DEEDS OFFICE
Upon receipt of transfer duty receipt, rates clearance certificate and original Title Deed, arrange with linked bond cancellation and bond attorneys for simultaneous lodgement. Deeds lodged at the Deeds Office, Deeds examined. Examination process takes seven to ten working days. After approximately 7 to 10 working days, the deeds come "up for registration". The conveyancer has 3 working days to finalise anything outstanding and register the transaction.
STEP 8: REGISTRATION:
Registration takes place at about 9h00 on the day of registration.On that day ownership passes from Seller to Purchaser. Purchaser's new bond (if applicable) is registered. Seller's existing bond (if applicable) is cancelled. Final accounts drawn for the Seller and Purchaser. Seller paid out net proceeds. Agent's commission paid, if applicable.
STEP 9: DELIVERY OF DEEDS
Once registered, the deeds are numbered and scanned in the Deeds Office and it can take up to three months for the Deeds office to deliver the original Title Deed and mortgage bond back to the conveyancer. Once delivered, the conveyancer will send the original Title Deed to the relevant bank (if the property is bonded) or Purchaser (if unbonded).
COSTS OF SELLING / BUYING IMMOVABLE PROPERTY
A buyer is liable to pay for:

1. Transfer fees

2. Transfer duty

3. Bond registration fees

4. Home Owner Consent fee if applicable.

5. Body Corporate levy clearance fee

6. On the odd occasion, the costs of complying with

special bond conditions.

A seller is liable to pay for:

1. Compliance certificate

2. Bond cancellation fees (if applicable)

3. Advance Rates Clearance figures

4. Levies up to date of transfer

5. Special Levies imposed by a body corporate

before transfer
Why choose Dr Weder, Kauta & Hoveka Inc as your Conveyancer?
Established in 2006, we specialise in Property Law – Freehold, Section Title, Development transfers, all matters related to conveyancing as well as Commercial Law, Estates & Notarial practice. We also attend to bond registrations and serve on the panels of all the major Namibian Banks.
We can, with confidence, say that our firm can be distinguished from the rest of the competitors in our industry by the following:
1. Relationships and communication with our clients are of utmost importance. A number of our Developer and Estate Agent clients have been part of our WKH Family for decades.
2. Conveyancing is our core business and we are specialists. From day one the founder of this firm realised that conveyancing was all about money and that time is money. We therefore developed a philosophy whereby the achievement of the transfer date agreed to is virtually the sole measurement of "good work. The members of our firm are therefore all conditioned to deal with each and every transaction as if it was their own property and as if they needed the proceeds from the sale desperately.
3. We have a strong branch network (Ongwediva, Swakopmund and Grootfontein) whereby we are able to offer our clients the convenience of signing transfer and bond documents at venues convenient to themselves. We have well qualified conveyancers at all branches. This ensure that our clients know what to expect from us (and the other party to the sale) and what we expect of them.
POENIE VAN DEN BERG
BLC.LLB (DIRECTOR)
Legal Practitioner |Conveyancer
t: +264 (0) 61 275 550